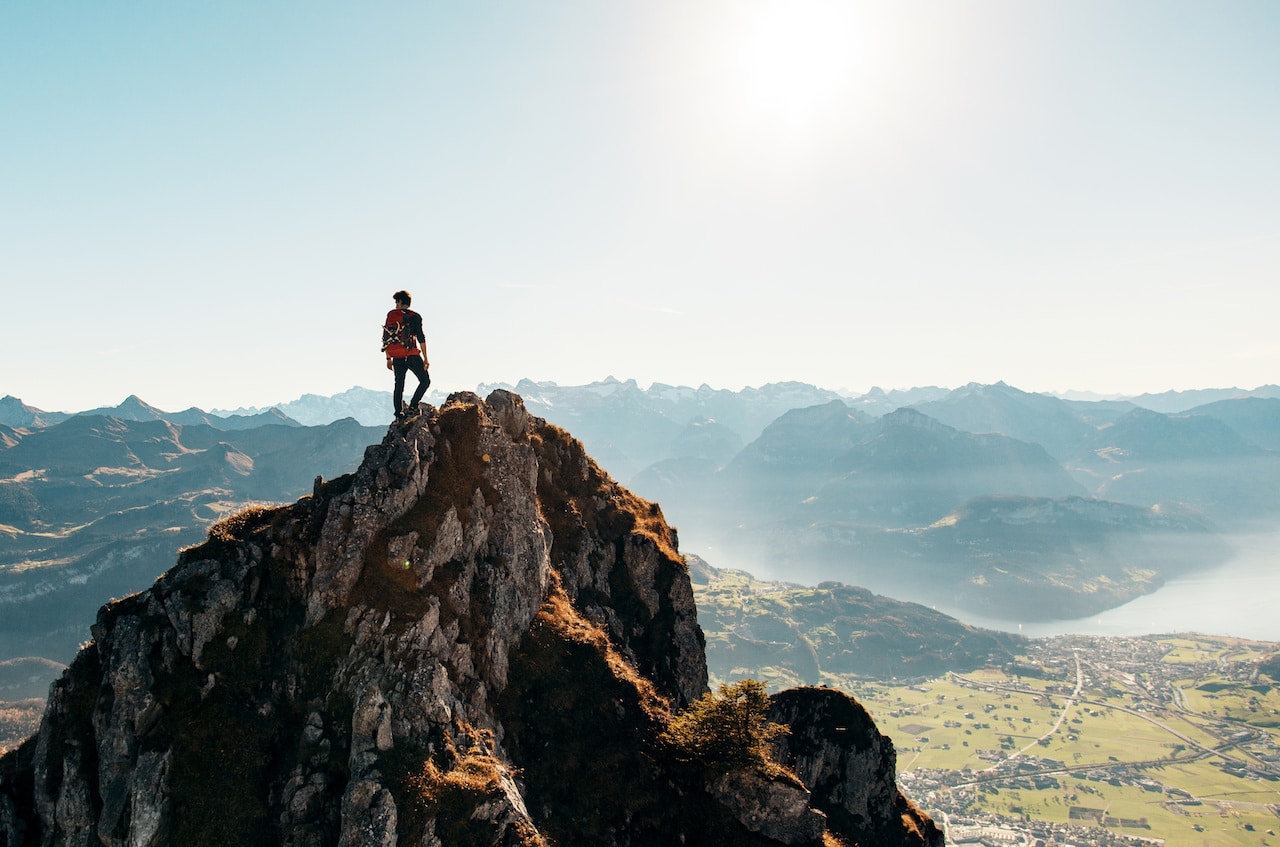 "If it's never our fault, we can't take responsibility for it. If we can't take responsibility for it, we'll always be its victim."
Richard Bach
.
One big problem a lot of people have is that they slip into thinking of themselves as victims that have little or no control over their lives. In this mindset you feel sorry for yourself, the world seems to be against you and you get stuck. Little to no action is taken and you get lost in a funk of sadness and self-pity. Do not let your struggle become your identity.
.
You are only a victim of the rules and beliefs you live by. Choose to have positive thoughts that empower you. Wisen up and take responsibility for your life. There is really no way around it.
.
Try to stop relying on external validation like praise from other people to feel good about yourself. Instead you start building a stability within and a sort of inner spring that fuels your life with positive emotions no matter what other people say or do around you.
.
There is no need to be perfect to inspire others. Let people get inspired by how you deal with your imperfections. You feel so much better about yourself even if you only take personal responsibility for your own life for a day.
.
You do not just have the choice to own things though, you can also own yourself . This means accepting yourself fully, both your strengths and weaknesses, and living a life without regrets or apology.
.
Remember there is a fine line between compassion and a victim mentality. Compassion though is a healing force and comes from a place of kindness towards yourself. Playing the victim is a toxic waste of time that not only repels other people, but also robs the victim of ever knowing true happiness.
.
Put yourself in yourself into a positive and empowered mindset today…..Stop the feeling sorry for yourself and start focusing on how you can make the most of the situation you are in right now.
.
"Life is not compassionate towards victims. The trick is not to see yourself as one. It's never too late! I know I've felt like the victim in various situations in my life, but, it's never too late for me to realize that it's my responsibility to stand on victorious ground and know that whatever it is I'm experiencing or going through, those are just the clouds rolling by while I stand here on the top of this mountain! This mountain called Victory! The clouds will come and the clouds will go, but the truth is that I'm high up here on this mountaintop that reaches into the sky! I am a victor. I didn't climb up the mountain, I was born on top of it!"
C. JoyBell C.